Emergency Plan for Businesses - Checklist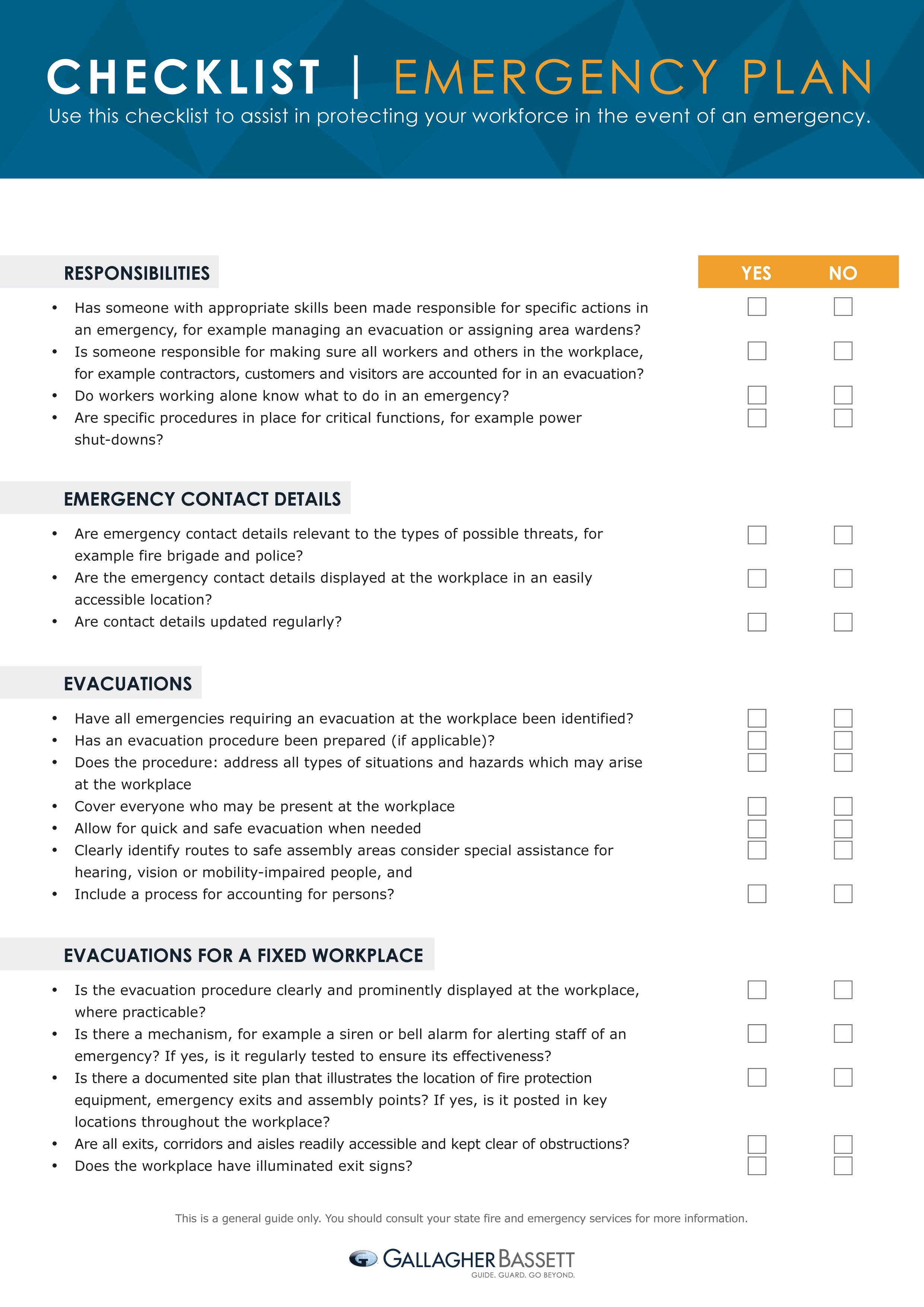 The Australian climate is generally hot, dry and prone to drought. The risks of bushfires increases during the warmer months when the bush, grass and scrub is drier.

When it comes to protecting your workplace from a bushfire, preparation is essential. Maintaining business continuity and proactively managing risks is critical to help keep employees safe and minimise property damage.
Use this checklist to assist protecting your workforce in the event of an emergency and know what is required for an Emergency Plan.